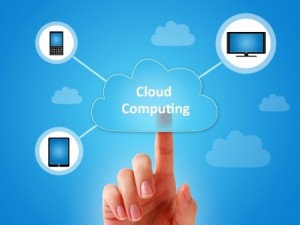 Cloud computing is quickly changing the way businesses address their computer networking requirements. More and more small business owners are turning to cloud-based applications to save money on their office's computer networking infrastructure, and to keep their companies competitive in a fast paced marketplace. While cloud-based services offer many advantages, the transition to a virtual computer network can be tricky for business owners and office managers who have not taken the time to fully familiarize themselves with the intricacies of cloud-based computing. This is particularly true for smaller businesses who may not have a dedicated IT team to guide them through the process of migrating to the cloud. But any potential pitfalls in the transition to a cloud-based network can be easily avoided by reviewing a few of the more common mistakes businesses make when moving their most important applications to the cloud.
Choosing the Right Cloud Model for Your Business
One of the first, and most significant, obstacles to a successful transition to a cloud-based network is knowing which cloud environment to choose. Many business owners make the mistake of assuming that all cloud environments are the same, and that all offer the same basic solutions to a company's cloud networking needs. Platform as a Service (PaaS) offers hosting services for basic web-based applications, but often suffers from limited options when it comes to the user's operating system. Software as a Service (SaaS) can handle a greater number of shared resource applications, and are more cost beneficial when it comes to system management. However, SaaS does not always meet the security and compliance needs of larger businesses. When choosing a cloud hosting service, it is vitally important that business owners fully understand their data and application needs, and that they fully evaluate any cloud services before beginning their migration to a new virtual network.
Application Performance in the Cloud
When businesses decide to deploy their important applications to their new cloud-base data center, they often neglect to consider how those applications will perform in a cloud-based environment. When applications are deployed on a traditional data center, they have access to the server's full CPU power, memory, and disk storage. When those same applications are deployed in the cloud, they share CPU power and memory space with the other applications being housed on the cloud provider's servers. Applications that have been tuned for optimal performance on a traditional data center will need to be tweaked to maintain the desired performance levels in the cloud environment. Too often, business owners forget that when moving applications to their cloud-based data center they must be re-tuned to maintain optimal performance in the new environment.
Monitoring Performance and Network Traffic
It is important to remember that monitoring a cloud-based data center is significantly different than monitoring a traditional network. Virtualization has changed the way computer networks are monitored, and the tools that worked well for physical data centers do not apply to cloud-based services. Business owners and their in-house IT specialists need to master the new tools and protocols for monitoring their virtual network before they begin migrating their applications and data to the cloud. Once they are familiar with the new monitoring techniques, it will be easy to keep track of application performance, bandwidth usage, and the response time from the cloud servers.
Security
One of the major benefits of a cloud-based network is that the service provider maintains the hardware off-site, reducing the need for businesses to maintain a round the clock IT team. Unfortunately, business owners tend to assume that this also means that their service provider can always guarantee the security of their data. Cloud service providers secure their client's data with a shared firewall that employs standard security protocols. It is important for business owners to understand that these security protocols are not customized for each client, and may not offer the level of protection they desire. When transitioning to a cloud-based network, it is important to make a point to migrate any security protocols along with the business' applications and data. Businesses may choose to port the Active Directory to the cloud, or may prefer to replicate their existing network's security infrastructure including firewall, web filtering, IPS and VPN.
Transitioning to a cloud-based network offers smaller businesses the opportunity to take advantage of an increase in computing power without a huge financial investment in new hardware and new personnel. The secret to a successful migration lies in knowing the potential mistakes, and preparing for them ahead of time. When it comes time to move to a cloud-based networking model, slow and steady definitely wins the race.