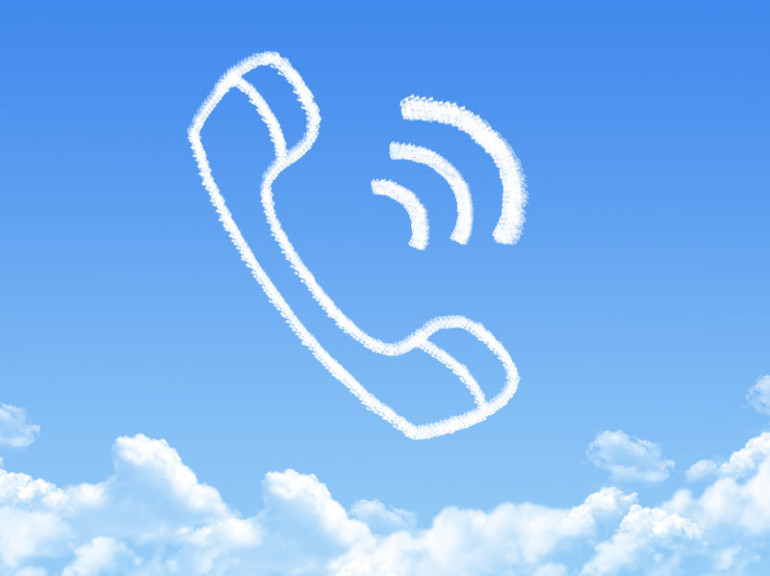 Cloud based services for small businesses have become quite the talking point over the last few years. What began as an exclusive feature available to a few forward thinking companies has quickly evolved into a popular business model for companies of kinds.
But, when people talk about the cloud, they are invariably talking about cloud computing, where your business' computer network exists off-site, in the cloud.
To be sure, cloud computing has been a great boon to business owners, and has given them the opportunity to increase productivity and efficiency, all while saving a considerable amount of money.
But, the cloud actually has more to offer the small business owner than computing technology and data storage. The cloud can also be pressed into service to make your business' telephone communications more efficient, easier to manage, and more cost efficient. Three things that should appeal to every smart business owner.
What is Cloud Telephony?
Much like cloud computing, cloud telephony is a virtually hosted service. In the case of cloud computing, all of your business' data and software applications are stored off-site on a virtual server, to be accessed at will through an active internet connection.
The same holds true for cloud telephony, where your communications software and basic infrastructure are housed on a virtual server, and managed by a cloud telephony service provider.
Cloud telephony offers many advantages, particularly for the smaller business owner. Below are 5 ways cloud telephony can help your business.
#1 – Cost Efficiency
The cost of a traditional, hardware based, telephone system can be prohibitive for many small businesses. Beyond the initial hardware costs, there are the additional costs associated with upgrades and repairs, not too mention the loss of revenue if your telephone system goes down for any reason.
With cloud telephony, the only hardware costs you incur are handsets and a central router. The cost of the service itself is often less expensive than traditional phone systems, and there are no added maintenance or support costs to consider.
#2 – Simple Set-up
Because cloud telephony requires minimal hardware, it is easy an adaptation for most small businesses. There are no PBX boxes to house, and no extensive rewiring of offices to endure.
In most cases, businesses can keep their existing telephone numbers, and adding new numbers and new exchanges is quick and easy.
As a hosted service, maintenance and upgrades are handled off site by your internet service provider, eliminating the need for an on site IT team or off site consultant.
#3 – Increased Mobility
Cloud based telephony gives you, and your employees, access to a fully integrated phone system from any active internet connection.
Employees can access voice mail, change answering machine messages, redirect calls, hold conference calls, and fax messages from any location. This is particularly important for businesses on the move, where employees may be working from home or out in the field.
#4 – Flexibility
Cloud based telephone systems are highly flexible, making them ideal for growing businesses. Adding new extensions or new direct lines is easy, and can be done through a simple online interface.
More importantly, because your phone system is cloud based there are no restrictions on location. All it takes is a single communications system to manage all of your company's needs, whether your employees share a single office space or are scattered across the town or across the country.
#5 – Manageability
The essence of cloud telephony is its simplicity. The reduction in hardware is only one of the reasons business owners are moving their telephone systems to the cloud.
Because your new communications system is software based, it is easy to manage.
Changes can be made from any PC or laptop, and it is easy to add or subtract phone lines, reconfigure your call center and virtual receptionist, and update your internal messaging protocols.
Your internet service provider manages the rest of your telephone system remotely, via the cloud interface.
A reliable and efficient communications system is vital to all businesses, and with cloud telephony it is no longer out or the reach of the smaller entrepreneur.
Cloud telephony, like its sister cloud computing, is changing the way the smaller organizations do business. Cloud telephone systems are an affordable alternative to traditional telephone services.
Beyond simply saving you money, cloud telephony helps to make your sales team more flexible, more responsive, and more productive.