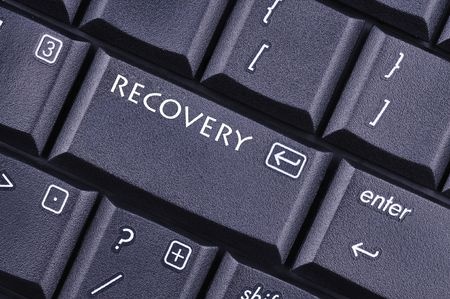 Cloud Computing has fundamentally changed the way small businesses approach their IT needs. The advent of the cloud has given the smaller enterprise, often working on a limited budget, access to the kind of computing power formerly reserved for larger companies with deeper pockets.
As more and more small business owners look to the cloud for IT solutions, it becomes necessary to look at new models for disaster recovery.
Even in a cloud based environment, disasters can happen, and it is vital that you have a recovery plan in place that will minimize downtime, protect your important data, and get you up and running as soon as possible.
Disaster Recovery as a Service, or DRaaS, may hold the answer.
DRaaS – Cloud Based Recovery
Disaster Recovery as a Service is a welcome alternative for businesses operating on a limited budget. Moving your disaster recovery to the cloud reduces the demand for on-site IT infrastructure and resources, while putting a full range of recovery options at your fingertips. All at a cost that will keep your accountant happy.
That being said, the effectiveness of DRaaS for small business is entirely reliant on the performance and reliability of the service provider. Before moving your disaster recovery plans to the cloud, there are a few important things to consider when choosing your service provider.
Coverage
Before signing on for any disaster recovery service, you need to know and understand exactly what will be covered by the service agreement. Not all DRaaS service providers are the same, and some simply won't be a good match for your business needs.
Remember, you are handing control of your recovery plans to a third party, and you need to be certain that they can deliver reliable and uninterrupted support in the case of an emergency. Discuss the Service Level Agreement thoroughly, giving particular attention to the following:
Will your data be stored on a public or private cloud?
Service availability
How many read requests can you make?
How many retries are allowed before incurring added fees?
Compensation should the provider fail to provide the services as agreed
Costs
Typically, cloud based recovery services charge a standard subscription fee that covers the basic costs of maintaining a back-up of your company's operational data. Then, if a data disaster occurs, additional fees must be paid to put the recovery process into motion. This may seem confusing at first, but as a business model it actually serves to protect the client. In effect, you only pay when the service is needed, thereby keeping your IT costs under control.
It should be noted, however, that not all DRaaS services use this model, so it is important to fully discuss your service agreement, and payment plan, before signing any contracts.
Location, Location, Location
The geographical location of your DRaaS service provider may not be an obvious concern, but it is an important one. In the case of a natural disaster (hurricane, tornado, etc), a local DRaaS provider will be facing the same crisis conditions as you. Consequently, they may not be in a position to fulfill your service agreement, and get your business up and running in a timely manner.
Before signing with a service provider, make sure that they have resources outside of your immediate area. You want to know that they have sufficient resources in place if they, themselves, are caught in a crisis situation.
Confirm Your Service Provider's Reliability
One of the most important concerns when choosing a Disaster Recovery as a Service provider is their reliability. Some firms oversell their services, and when push comes to shove do not have the resources to properly service their clients. Before signing a contract, make sure the service provider you are considering has sufficient resources to service all of their clients, not just you.
Test, Test, and Test Again
Finally, as with any disaster recovery plan, regular testing is essential. You want to be sure that your DRaaS provider runs periodic tests on their end, and they should be able to explain to you how those test are conducted and how often. Once you sign with a provider, you will also want to run periodic tests on your end.
Cloud computing offers many advantages for the small business owner, not the least of which is affordable disaster recovery options. If Disaster Recovery as a Service sounds right for you business, use these tips to help you find the service provider that best suits your company's needs.