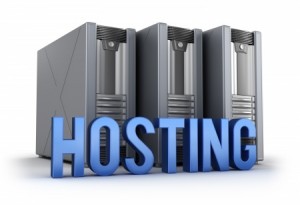 In today's fast paced global economy, nearly every business needs to have some kind of internet presence. That means building, launching, and maintaining an active website. For the majority of small to medium sized businesses that requires finding a suitable web hosting service. Many smaller businesses opt for shared hosting services as a way to get their websites launched and running, while saving some serious money in the bargain. But is shared hosting always the best option for small business owners? Let's review the advantages and disadvantages of shared hosting for your web services, so that small business owners can make an informed decision about their web hosting services.
What is Shared Hosting?
Shared hosting is a service in which small businesses or individuals with websites share a communal space on a web hosting provider's server. Because the use of the server is divided between a number of different clients, it is possible for web hosting services to offer shared hosting at a significant savings over either maintaining a private server or using a virtual server. A single server may host hundreds or thousands of websites, who all share the same CPU, bandwidth and disk space.
The Advantages of Shared Hosting
The primary advantages of shared hosting are its low cost and basic reliability. This makes it particularly attractive to individuals and small business owners. With content management systems like WordPress and Joomla, it easier than ever to build a website. Shared hosting makes it possible for small business owners and independent bloggers with limited resources to maintain an active and productive website at a reasonable cost. The following are the most significant advantages of shared hosting.
Low Cost – The average cost of a shared hosting service is $5 to $20 a month, making it ideal for start-ups, small businesses, and individual entrepreneurs.
Ease of Use – Shared hosting makes it easy to set up and maintain a small scale quality website. Most providers offer an intuitive and user friendly web based interface that allows the website owner to easily manage their site.
24 Hour Support – Most web hosting services offer 24 hour support for their clients, and maintain an on site team of professionals to their servers up to date and running efficiently.
Administrative Support – The majority of web hosting services offer administrative assistance for their clients. This can be invaluable. particularly for small businesses who may not have the IT infrastructure necessary to maintain an active website. This is one of the biggest advantages shared hosting offers to small businesses and start-ups.
The Disadvantages of Shared Hosting
Shared hosting is not a one size fits all solution to a business' web hosting needs, and it is not right for all entrepreneurs. While the disadvantages are few, they are significant, particularly for businesses with larger websites, or businesses whose website's are growing faster than anticipated. The single most significant drawback to shared hosting is the limited resources available to the client. Because many clients are sharing a single server, access to CPU, bandwidth and memory will be limited. This can cause a website to be slow in loading on a customers browser, and slow to respond to their commands. Your website may also be negatively impacted by the performance of other websites sharing the same server. Again, impacting your website's online performance. While these disadvantages are significant, they mostly apply to larger businesses with more expansive websites. For the small business owner or first time entrepreneur shared hosting still offers a wealth of features that they may not otherwise be able to afford.
Businesses really can't survive in today's internet based economy without a presence on the world wide web. Shared hosting makes it possible for small businesses and start-ups to take their place in the internet without breaking their operational budgets. Whether you are building a new website, or relaunching an old one, now may be the time to rethink your hosting service. Shared hosting may well be the solution you've been looking for to answer your web hosting needs as well as your budgetary concerns.